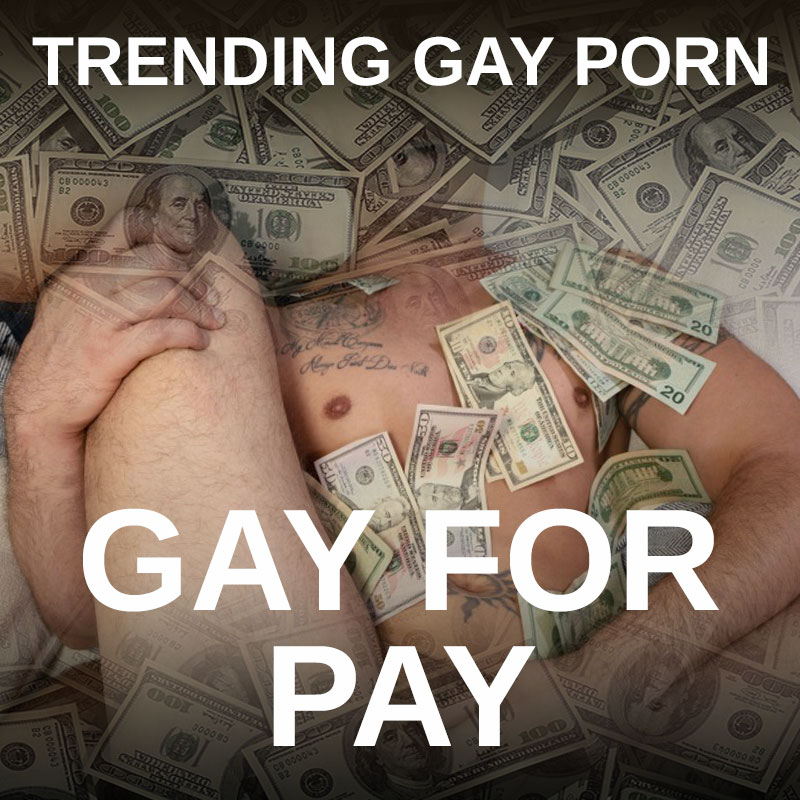 Back in 2006, a gay porn site popped up called 'Straight Broke Boys.' It was one of the first gay porn sites I reviewed, and one of the first (if not the first) to give us what's now called 'gay for pay' porn. The premise of this site was that two guys identifying as straight sat on a sofa talking to the producer, and gradually, he persuaded them to strip, touch each other and suck each other. Each time he raised the stakes, they lowered their inhibitions, until the viewer ended up with a genuine, straight-to-gay porn scene. These guys were amateurs and convincingly straight, most of them at any rate.
It didn't take long for the niche to flourish. Viewers of gay porn, it seemed, had a dormant desire to watch genuine straight guys get their dicks out and have them sucked on camera. It's always been a 'thing' among some gay guys, this fantasy of bedding a straight guy, perhaps to turn him gay, to 'show him what he's missing,' and use the excuse that only another man can give a man what he wants. In the real world, however, that rarely happens, and that's why we have gay-for-pay porn sites. Whether the actors you see really are 100% straight or not is hard to say, but as long as the fantasy is well played out, the content gives us what we want to see; straight guys enjoying their first gay experience.
Straight-to-gay Vs Gay for Pay
There is a difference between straight-to-gay porn and gay for pay. Whenever you watch a straight-to-gay video on, for example, Str8 To Gay from Men.com, you know you are watching paid actors. Ditto sites like Gay Creeps and similar sites where gay guys seduce straight boys. The models may or may not be straight, but they are delivering the fantasy that they are genuine straight men experiencing gay sex for the first time, and, usually, loving it. These guys are, of course, being paid to arrive at the studio and do the porn shoot. Many professional porn actors can turn their hands to straight, bi or gay porn; or turn their dicks to it, at least. That's their job.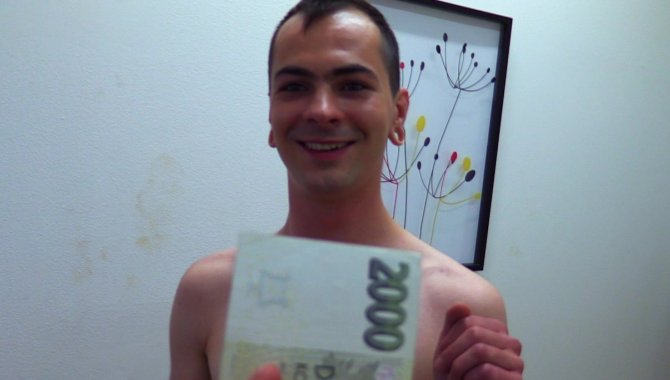 Gay for Pay sites are different because they use guys they find on the streets. (The cynical would say these random straight strangers are pre-warned and booked, and maybe they are, but let's not ruin the fantasy.) Take a site like Bait Bus. Based on a straight-porn idea, the guys who make Bait Bus spend their days driving around the streets looking for suitable, solo young men. When they find one, they persuade him to come into the bus/van where he finds a gorgeous porn actress, apparently willing to blow him, if he's happy to be paid for the filming. The only proviso is, the guy must be blindfolded. He agrees, and she buggers off. She's replaced by a guy who proceeds to blow the unsuspecting straight boy until there is a reveal. At this point, the guy is either so outraged he leaves (with some cash) or he's so into it, that he stays. After the offer of more cash, a full-on gay sex session ensues. The straight guy often ends up topping the gay stand-in, but sometimes, they allow themselves to be fucked.
That kind of site and action is far more 'gay for pay' than hired models laying straight guys in studio-made porn flicks.
European Gay For Pay
The sites I've mentioned so far have come from the USA, but the idea of gay for pay soon spread across the Atlantic. Czech Hunter is an excellent example of European gay for pay porn, and because the Czech guys they find are usually young, smooth and hung, we get an element of innocence about them, an innocence which is soon lost as they are tempted by more and more cash.
Let me just say at this point that I used to write for a well-known Czech boy website. When speaking with the producer about the kind of guys he wanted to be depicted in his stories, he was very keen to have straight guys doing gay renting, because, he said, loads of straight Czech boys will rent their dicks, mouths and even their asses for a few Koruna and think nothing of it. Knowing this leads me to think that the guys we see on Czech Hunter are genuine and not stooges warned and paid in advance. There's also something about the filming and atmosphere that suggests these are genuine encounters.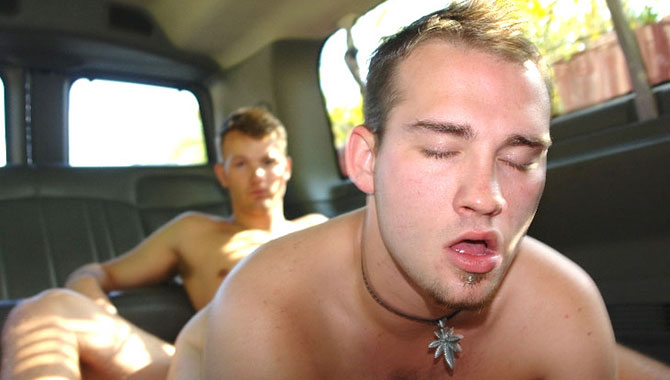 Amateur Straight and Curious Guys in Porn
This is an aside, but there is another way to see straight guys in gay porn, and it's akin to 'straight-to-gay' porn but different. If you're hankering for some straight dude action, then there are plenty of sites where you find amateur guys either paid to do solos or where they've set up their own cam-style site and show off their gay antics, even though they purport to be straight. I'm thinking of Dick Dorm there, where college guys film raunchy man-on-man sex games, hazings and parties. They then pay for their tuition by selling their amateur porn online.
Actually, if you're into the 'straight boy does gay sex' scenes, then signing up to Reality Dudes gets you into Dick Dorm and a site called Str8 Chaser, which is a little like Czech Hunter, but is a mix of pornstars and what appear to be genuine amateur guys from the street.
Alternatively, if you like to see straight-looking guys, curious straight men, or bi guys jerking off, then Straight Naked Thugs will suit you. I think the 'thugs' is there to strengthen the notion that the models are straight, but it's kind of unnecessary. These are guys 'off the street' who agree to jerk off for the camera in return for cash. Unlike some sites, they don't get tempted by more and more cash, but simply talk, strip and wank. Oh, and they cum at the end of each shoot, so everyone's happy.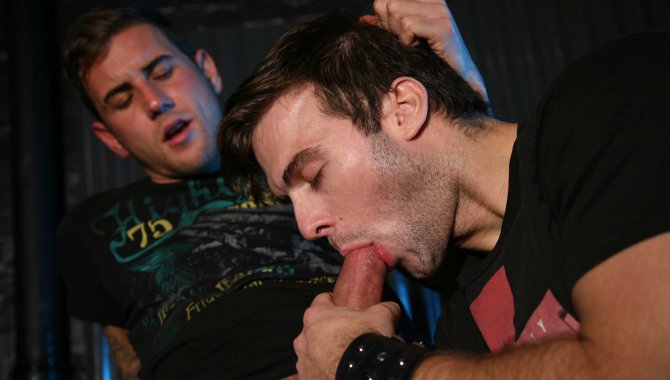 Gay for Pay Extends Beyond Porn
As you can see, there are several 'gay for pay' sites out there, and more and more are coming online as the niche gains popularity. If you want the real thing, however, you can hook up with straight guys at places like Craig's List, meet up and pay them to let you do your gay thing. I've seen interviews with straight guys who have told of their experiences going 'gay for pay', and those experiences are varied. Some of the fit, buff, gym types only allow their punter to touch their muscles while the punter jerks off, some allow them to lick. Fewer agree to have their dick sucked, and very few agree to do it the other way around. Some, but not many, admit to topping a guy for a lot of money, while most don't go that far.
That makes me think that, surely, a genuine, 100% straight guy wouldn't go anywhere near a dick unless he was being paid lots of money, and even then, he'd have to be desperate. Turn it on its head and think of yourself as a gay man being paid to bed a woman. Would it happen? Could it happen? (Not for me, I have to say; the little soldier just would not stand to attention.)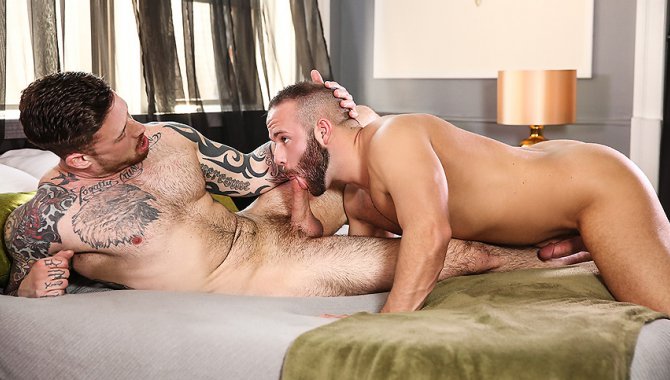 Straight-ish to Gay?
Does that mean that all the guys we see on 'gay for pay' sites are not 100% straight? Does it mean there's hope for everyone who's got a crush on his straight buddy because no man is 100% straight? Who can say? What I can say, however, is that since Broke Straight Boys came out, there's been a wealth of similar sites where straight men do gay sex for money, and the niche has developed. We now have straight-to-gay porn existing alongside gay-for-pay porn, and we couldn't be happier. The trouble is, there are so many sites trying to cash in on the niche, not all of them are getting it right, and not all of them are worth joining. If you want to be sure to see the best in straight to gay, straight man jerk-offs and gay for pay sites, then check what we have on our Straight men category page where you'll find recommended sites at discount prices.
The Best Gay for Pay Discounts
Read Our Detailed


View All Straight Men Discounts